A few months before my last forgotten song honoree hit the charts, a California girl named Tara Kemp hit the top ten with two songs from her eponymous and only album.  You probably remember the first one; do you remember a second hit?  One that sounds…well…kinda a lot like the first one?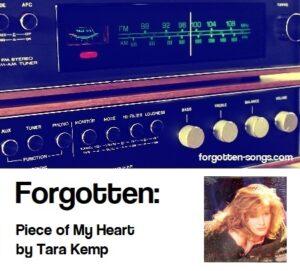 Tara Kemp: Success…and Label Conflict
Tara Kemp sprang onto the pop scene at a time when a lot of dance/pop artists were appearing for the first time.  Ms. Kemp quickly found success with her debut single, "Hold You Tight", which went to #3 and was certified gold.  That song is, as far as I know, still somewhat familiar to people.
To hear Ms. Kemp talk about it, though, she was not at all happy with her label, Giant Records, which released her eponymous debut album, which would turn out to be her only album.  As it turns out, they were only sold on her first single.  Ms. Kemp explained in a 2017 podcast:
Yeah, it was – part of that, again, goes back to the fact that they didn't – they signed me because I had a hit record. Like, they knew the song was a hit. And that's really what they signed was a hit record. They didn't sign me as an artist; they didn't even know who I was as an artist. They didn't know what I looked like. They didn't know what other material I had, you know, where I was coming from, what my history was, any of that.  So, yeah, I was basically signed to a label that didn't really believe in me or have any interest basically in me as an artist.
Tara's Response to Her Label
It's my understanding that either Tara Kemp repaid the lack of support she got from Giant Records with some of her own, or that their lack of support was in response to hers.  It was Giant Records which released the 1991 single "Voices That Care" in support of the troops in Operation Desert Storm.  Irving Azoff, who among many other things was running Giant, wanted Ms. Kemp to appear on the single (with a whole bunch of other celebrities), and she refused (per a 2014 podcast):
There was kind of drama and controversy around my deal from the very beginning. I did not make any real friends with Irving too much 'cos right off the bat I refused to do a project that he wanted me to do…they were doing…"Voices That Care"…and Irving wanted me involved in this really bad.  I'm like, I just protested against that war in San Francisco; I can't participate in war profiteering; I'm not doing that, sorry.  It was probably not a real smart move…but it did not start things off very well with Irving for me to refuse.
Didn't seem like this marriage was going to last, did it?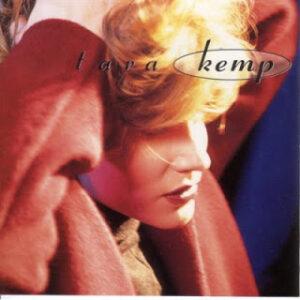 (Tara Kemp hit #109 on the Billboard 200 in 1991.  It also hit #34 on the Top R&B Albums chart.  Album ℗1991 Giant Records.)
The Single
Well, despite the lack of support from Giant (and vice versa), Tara Kemp had another quite successful single.  The followup to "Hold You Tight", "Piece of My Heart", is notable for, among other things, using the exact same rhythm track as "Hold You Tight" had.  (Seriously, listen to the two songs together sometime.  The October 4, 2002 Crap From the Past show actually played the two together for comparison:  a "Tara Kemp-a-thon".)
Chart Performance
"Piece of My Heart" debuted on Billboard's Hot 100 the week of May 11, 1991 (chart) at a rather inconspicuous #98, while "Hold You Tight" was still in the top 30 (and then the two songs coexisted on the chart for a good month).  It peaked at #7 on July 20 (chart) and stayed there for two weeks.  In all, the single spent 18 weeks on the chart; this performance was enough to rank "Piece of My Heart" as the #84 song on Billboard's 1991 year-end chart.
Tara Kemp After "Piece of My Heart"
Following the success of the first two singles from Tara Kemp, a third release, "Too Much", only managed to peak at #95.  Following that, Ms. Kemp did contribute a song to Beverly Hills 90210: The Soundtrack.  By 1994, she had finally dumped Giant Records.  A non-album single, "Come Correct", appeared on a label called Nerve Records (and is very hard to find now), and that was the last we heard from her.
In any case, for some reason, as "Hold You Tight" held on through the years, "Piece of My Heart" seemingly disappeared entirely, as did Tara Kemp for quite a while. In more recent years, though, Ms. Kemp has reappeared on social media; you can find her on Facebook here, and on Twitter here.
Now, many years later, even "Hold You Tight" seems to be disappearing from radio…the classic hits station where I used to live always listed that song on its website as being available for request, but I never heard that station play it.  And if that song isn't getting played, it doesn't bode well for "Piece of My Heart".
It should be noted, though, that while the MP3 in the audio excerpt above is the 7″ single version (with which more people are probably familiar), the MP3 sold on Amazon's page is the album version.  You can buy the 7″ single through this link:
Like these songs? Buy me a coffee!
Note: this post contains affiliate links. View my affiliate link disclaimer here.