A lot of family groups have hit the charts over the years.  You can undoubtedly name several, as a good number of those families hit the charts multiple times.  But do you remember the Burke family, who hit the charts as part of two different groups?  A lot of people will remember the first group, but how many of you remember The Invisible Man's Band?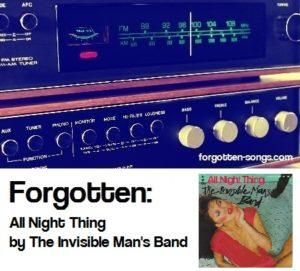 So who were the Burkes?
Stop me if you've heard this one:  a family wins a talent contest and parlays that win into a recording contract.  Sounds like a Movie of the Week, doesn't it?  But that's exactly what happened to the Burke family.  Allmusic explains:  Known as the Five Stairsteps because of their height differences when standing in order of their ages, siblings Clarence Jr., Alohe, James, Dennis, and Keni won a talent contest at Chicago's Regal Theater.  From there, they started charting on the R&B chart (as it was not known at the time) in the mid-1960s.  (Little brother Cubie later joined the group briefly as well.)
It was in 1970, though, that the group had its biggest success.  "O-o-h Child" peaked at #8*, went gold, and was one of the top hits of the year.  After that, the Five Stairsteps continued to hit the R&B charts (but not the Hot 100) until they disbanded in 1976.
The Invisible Man's Band
A couple of years after the Five Stairsteps had gone their separate ways, Clarence Burke Jr. teamed with producer Alex Masucci to form a new group, which they called The Invisible Man's Band.  Clarence Jr. convinced three of his brothers (James, Dennis, and Keni) to join him.  Keyboardist Dean Gant and (per some sources) drummer Steve Ferrone also participated in the recording of the group's first, eponymous album.
Interestingly enough, per this fan page, it was in the group's contract for the album not to shown an image of the group.  Go figure.  (No, that's obviously not them on the album cover below.)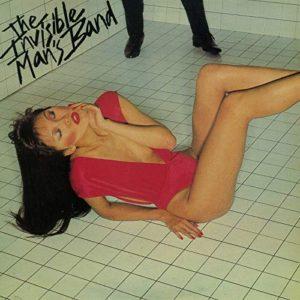 (The Invisible Man's Band hit #90 on Billboard's Top LPs & Tape chart. Album ℗1979 Island Records. Photo courtesy Amazon.)
Clocking in at a fairly short 36 minutes, The Invisible Man's Band landed one single on the charts.  "All Night Thing" is heavy on the disco, both in its sound and in the lyrics, as most of what is described in the song is talking about the dance floor (though the singer would like to continue with his partner elsewhere by the end).
Chart Performance
"All Night Thing" had a fairly solid debut, charting at #79 on Billboard's Hot 100 for the week ending May 17, 1980 (chart).  After a rather slow climb, it fell short of being announced by Casey Kasem.  Instead, the single had to settle for peaking at #45 for the week ending July 5 (chart | magazine).  It remained at #45 for a second week; two weeks later, it was off the chart entirely.
I will say, though, that the song definitely had some fans.  A 1982 aircheck of San Francisco radio mainstay KFRC that I have in my possession features none other then "All Night Thing" as a recurrent, about two years after its chart run.**
After "All Night Thing"
In 1981, The Invisible Man's Band switched labels and released a follow-up album, Really Wanna See You.  Unfortunately, neither the album nor any of its singles made a dent in the charts.  One more single (without an album) followed, and then The Invisible Man's Band was no more.
Four decades later, "All Night Thing" is pretty much never heard on American radio, or at least not on the classic hits stations that are so common now.  At least we still have "O-o-h Child".
* I'll admit to being surprised by this peak position…I really thought it would have charted higher than that, given how well known it still is today.
** I have several 1982 KFRC airchecks in my possession, but "All Night Thing" only got one spin among all of them.
Note: this post contains affiliate links. View my affiliate link disclaimer here.