Top 40 music in 1979 is probably remembered most for the beginning of the end of the disco era. The end of the year saw a big shift in the direction of pop music, exemplified best by The Knack's "My Sharona". However, to think of 1979 that way is way too simplistic. That year was also full of sugary ballads, the perennial hard rock, and, of course, yacht rock. This year featured the one and only chart appearance for one yacht rock artist, Roger Voudouris.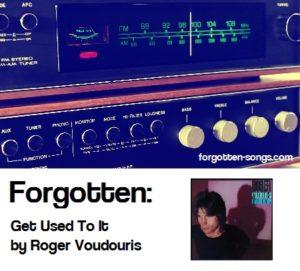 Who was Roger Voudouris?
From most reports, Roger Voudouris grew up surrounded by music. Born John Roger Voudouris in Sacramento in 1954, he received his love of music from both parents and, according to his brother, began playing guitar at the age of 7.  He formed a band in high school and went on from there to form a duo with David Kahne, who eventually went on to become a fairly well-known music producer after their duo dissolved.
Mr. Voudouris, though, went on to solo work, signing a contract with Warner Bros. Records.  His eponymous first album was released in 1978 and promptly went absolutely nowhere.  However, the second album, Radio Dream, fared a little better, thanks to the success of its lead single.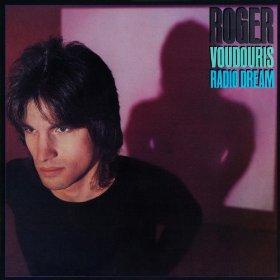 (Radio Dream hit #171 on the Billboard Top LPs and Tape chart. Album ℗1979 Warner Bros. Records.  Photo courtesy Amazon.com.)
Right around the same time as Randy Bachman and Ironhorse were hitting the charts with
"Sweet Lui-Louise"
, Roger Voudouris saw that lead single, which turned out to be his biggest hit, "Get Used To It", climb the charts as well.  A straightforward love song, "Get Used To It" is telling the singer's lover exactly what one might think:  to get used to having him around.
Chart Performance
"Get Used To It" entered Billboard's Hot 100 the same week as "Sweet Lui-Louise", coming in at #90 for the week ending March 17, 1979 (
chart
|
magazine
).  It hit the top 40 at #40 for the week ending April 28, 1979 (
chart
 |
magazine
), eventually peaking at #21 the week of June 16 (
chart
 |
magazine
) and holding there for two weeks.  Two weeks after that, it had disappeared from the top 40, and three weeks after that, it had dropped off the Hot 100 entirely.  Overall, it spent a very respectable 19 weeks on the Hot 100.  Despite its relatively low peak*, the song managed to chart at #83 on Billboard's Year End Hot 100 of 1979 (
magazine
).
After "Get Used To It"
"Get Used To It" was Roger Voudouris's only hit to chart in the Hot 100; the prevailing sound of pop music was starting to change around then, and while the yacht rock into which category I, at least, would place "Get Used To It" stuck around for a little while longer, pop music as a whole was starting to transition away from music like this.  And while I like where pop music went after the 70s, I also would have liked to see more of this type of music too.
As for Mr. Voudouris himself, he retired from recording and performing around 1982.  Sadly, he passed away at the age of 48 in 2003.
Odds are, you've probably never heard "Get Used To It" on the radio since its original chart run.**.  Unfortunately, if you find this song on a compilation album, there's a good chance it's a re-recording, as was the case on the YouTube video I found when I originally researched this post in 2008 or so.  Thankfully, the original and much better-sounding version can be found more easily now through either Amazon or Apple Music.
Like these songs? Buy me a coffee!
* This very likely speaks to the strength of the other charting hits of spring-summer 1979.
** Unless you happened to come across an episode of "American Top 40: The 70s", that is.
Note: this post contains affiliate links. View my affiliate link disclaimer here.