Some artists have an amazing amount of chart success in their native country without having much of an impact in the United States music scene at all.  Others eventually do hit the charts in the USA, sometimes almost two decades after starting their music careers.  In that second category we find Cliff Richard, who had a few hits later in his career.  One of his biggest hits, which has become virtually forgotten by radio, is "We Don't Talk Anymore".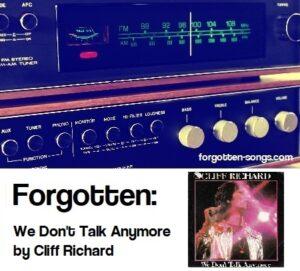 Cliff Richard Pre-1979
Born Harry Rodger Webb in India (then still a part of the British Empire), the man fans know as Cliff Richard began his music career thanks, in no small part, to Elvis Presley.  Mr. Richard saw Elvis and felt an inspiration which would change the path of his whole life.  Per this website, he spoke about Elvis thus:
"I owe Elvis my career and the entire music business owes him its lifeline. If there was no Elvis Presley, there would have been no Cliff Richard. I'm sure of that."
Cliff Richard found success early and often in the UK, to the point that he had fans similar to those of Elvis across the point.  His own website mentions that almost 50 years ago, there was a phenomenon called "Cliff hysteria".  Many of his songs were top five hits in the UK, and a good percentage of those went to number one.  However, there were few charting songs in the USA for many, many years.*
By the mid-1970s, however, the hits were not coming as easily as they had done.  That being the case, Mr. Richard reinvented himself, a bit, with his 1976 album I'm Nearly Famous.  This album was finally his first to chart on Billboard's album chart; among its tracks was "Devil Woman", which became his first top ten single in the US.**
Things were going better for Cliff Richard again, and though his next three studio albums didn't yield any big hits, 1979's Rock 'n' Roll Juvenile gave him a good deal of success.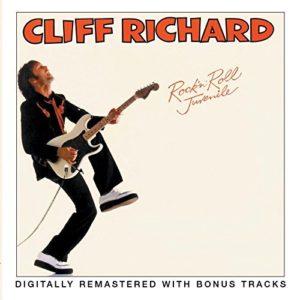 The Single
The first single, "We Don't Talk Anymore", turned out to be his biggest hit ever in the UK, and so the album was renamed after that single upon its release in the US.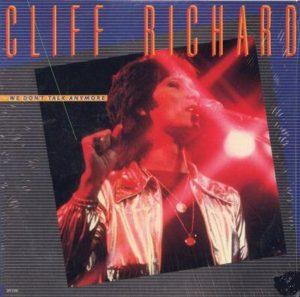 (We Don't Talk Anymore peaked at #93 on the Billboard Top LPs and Tape chart. Album ℗1979 EMI/Parlophone UK Ltd.  Photos courtesy Amazon.com and, unfortunately, Wikipedia.)
Chart Performance
"We Don't Talk Anymore" saw a good deal of success in the US upon its release, as well as some amount of notoriety due to a fair number of people having misheard the repeated phrase "it's so funny" as "disco bunny"***.    Its chart success probably was owed in some amount to top 40 music's identity crisis, as the disco era was very quickly coming to an end just as the single was released.  It entered Billboard's Hot 100 at #79 for the week ending October 20, 1979 (chart | magazine) and peaked at #7 for the week ending January 19, 1980 (chart).  It spent a healthy 20 weeks on the Hot 100 and finished at #45 in the 1980 year-end chart (magazine).****
In the next couple of years after "We Don't Talk Anymore", Cliff Richard placed a few more singles on the American charts, including a duet with Olivia Newton-John from the successful soundtrack to the not-so-successful movie Xanadu.  After that, though, he disappeared from the Hot 100 for good, though he continued to hit the British charts well into the 21st century.
Forgetting "We Don't Talk Anymore"
In recent years, though, radio stations in the UK have stopped playing Cliff Richard's music, declaring that he's too old, too uncool, or both.  Sir Cliff, obviously, is rather unhappy about that.  Here in the States, though, "Devil Woman" still gets a fair amount of airplay.  It would be nice, though, to hear his other big US hit on the radio again too.
* "In the interest of fairness, the author points out that two singles, 1959's "Living Doll" and 1963's "It's All in the Game", were top 40 hits in the USA.  Until the mid-1970s, though, those were the only singles from Cliff Richard to have that distinction.
** As it turned out, "Devil Woman" was Cliff Richard's highest charting single in the USA.
*** This group includes members of the author's own family.
**** American Top 40, which used the Hot 100 for its weekly charts at the time but didn't always do so for year-end charts, ranked "We Don't Talk Anymore" at #49 for the year.
Note: this post contains affiliate links. View my affiliate link disclaimer here.