Power ballads have been around for decades.  Some of the best known songs of all time could fall into that category.  ("Stairway to Heaven", anyone?)  Quite honestly, most of the songs that would be classified as power ballads would be most at home on classic rock stations, and there are many that still get lots of airplay.  With that said, there have been power ballads from groups whose music was of a different type entirely.  Could you, for example, picture a power ballad from a group best known for freestyle dance music?
Enter Sweet Sensation.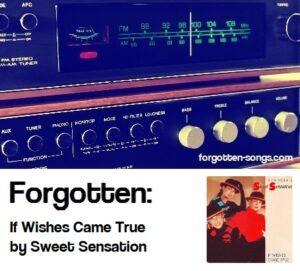 Who was Sweet Sensation?
Sweet Sensation (not at all related to a British group from the 1970s which had the same name) was one of the many freestyle artists to emerge in the late 1980s.  Originally formed as a trio consisting of sisters Mari and Margie Fernandez and lead singer Betty LeBron*, the group first came onto the scene in 1986 with the release of its first album, Take It While It's Hot.  Singles from that album slowly trickled onto the charts, starting with the Hot Dance Music charts in 1987, followed by the group's first appearance on Billboard's Hot 100 in 1988.
Their biggest success
After a change in lineup (Mari Fernandez left the group; she was replaced by Sheila Vega), Sweet Sensation released its second album, Love Child, in 1990.  The album represented a slight branching out from the group's original sound, though the lead single and title track from the album (itself a potential candidate for this website) stayed firmly in the freestyle subgenre.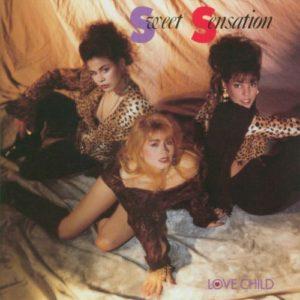 (Love Child peaked at #78 on Billboard's Top Pop Albums chart. Album ℗1990 Atlantic Recording Company.  Photo courtesy Amazon.)
The second single from Love Child, though, was a marked departure from freestyle.  A power ballad as good as a lot of the songs you might still hear on a classic rock station, "If Wishes Came True" gave Sweet Sensation its biggest chart success.
Chart Performance
"If Wishes Came True" entered the Hot 100 as the highest debut of the week, charting at #58 for the week ending June 16, 1990 (chart).  11 weeks later, it replaced Mariah Carey's "Vision of Love" as the number one song in the country (chart).  It only stayed at #1 for that one week before being replaced by Jon Bon Jovi's "Blaze of Glory".  Eight weeks after that, it finally fell off the Hot 100, having spent 20 weeks on the chart overall.  The song's performance was good enough for Billboard to rank it #25 on its year-end chart for 1990.**
After "If Wishes Came True"
Alas, "If Wishes Came True", while the biggest chart success for Sweet Sensation, was also destined to be the group's final chart success.  Following that, two further singles from Love Child fell well short of the top 40.  An album of dance remixes failed to chart, and that was pretty much it for the recording phase of Sweet Sensation's history.  Sure, the group continues to tour with Betty LeBron continuing to lead, although without either of the Fernandez sisters.
Today, "If Wishes Came True" gets little to no airplay; in fact, it gets relatively few plays on Spotify compared to other #1 hits.  However, the critics at Billboard saw fit earlier this year to rank it #87 in its list of top 100 girl group hits of all time.  Sadly, though, that hasn't translated to more spins on radio…but we can always hope.
Like these songs? Buy me a coffee!
* Technically, the sisters formed the group, and Ms. LeBron was added shortly thereafter.
** I'm not a fan of linking to the ever-reliable Wikipedia, but Google's book archive does not include any issues of Billboard from 1990.
Note: this post contains affiliate links. View my affiliate link disclaimer here.