In the late 1970s, disco ruled the airwaves.*  Some artists, such as the Bee Gees, made a full-blown dive into the genre., while others made occasional forays into the field.  And as the disco craze went on, even artists who many people might not have pictured doing so went and made disco records.  Remember disco hits from Cher, KISS, and others?  Well, if you don't, that's what this webpage is for.
With all that said, if you hadn't previously heard today's spotlighted hit, could you have pictured a song with a disco sound coming from the progressive rock group The Alan Parsons Project?
Yeah, me neither.  But it happened.  And it was glorious.
The Early Days of The Alan Parsons Project
The Alan Parsons Project has been mentioned on this site before for a single which hit the charts in 1981, but the progressive rock group's chart history goes back to the mid-70s, with the group's first single, "(The System Of) Dr. Tarr and Professor Fether", hitting the top 40.  While the band's core consisted of co-founders Alan Parsons and Eric Woolfson, there were several different vocalists who sang lead on different tracks.
It was on The Alan Parsons Project's second album, I Robot, that Lenny Zakatek, lead singer of the British R&B band Gonzalez, first sang lead on some songs.**  Originally inspired by some of Isaac Asimov's robot stories (eventually compiled and released under almost that same name), I Robot was a fairly successful concept album.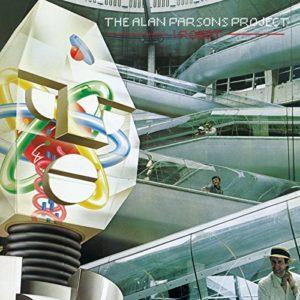 (I Robot peaked at #9 on Billboard's Top LPs and Tape chart. Album ℗1977 Arista Records LLC.  Photo courtesy Amazon.)
The first single from I Robot, "I Wouldn't Want To Be Like You", had, in addition to a rather long title, an underlying idea that fit in completely with the album's overall theme.  It is thought by many, or at least most of the commenters at SongMeanings.com, to be sung from the viewpoint of a robot that is unhappy with its human master.  I, however, have had at least one ex-boss to whom I would readily dedicate this song.  I can't be the only one.
Chart Performance
"I Wouldn't Want To Be Like You", featuring Lenny Zakatek singing lead, had a fairly decent chart run.  It entered Billboard's Hot 100 at #78 for the week ending August 20, 1977 (chart | magazine); it reached its peak position of #36 in its eighth week on the chart (October 8) (chart | magazine).  It spent 13 weeks on the Hot 100 in total, which was not good enough to land it on the year-end chart in a year with so many singles that still get airplay today.
The Alan Parsons Project placed one more song from I Robot on the Hot 100 (barely) before going on to more success with future albums in the early Eighties, with the group's highest charting single, "Eye in the Sky", hitting #3 in 1982.
But how forgotten is "I Wouldn't Want To Be Like You"?  While I have occasionally heard it on the radio, even in the past year (once), Billboard.com doesn't even list it in The Alan Parsons Project's chart history…because they have it credited simply to Alan Parsons instead of The Alan Parsons Project.  Or, at least it reads that way as of this writing…I write, in the hopes that Billboard will fix this error.
* At least it did until the combination of the inevitable backlash and the success of The Knack in 1979.
** In fact, Mr. Zakatek would eventually sing lead on several of the biggest hits for The Alan Parsons Project.
Note: this post contains affiliate links. View my affiliate link disclaimer here.