When one thinks of Herb Alpert, it's easy to think about his long recording career.  There were lots of hits, including a number one vocal hit and a number one instrumental hit.  Most people, I would imagine, think mostly of the 1960s and 70s when thinking about all his hits.  Fewer people, however, would think of a late 80s top ten hit that featured Janet Jackson.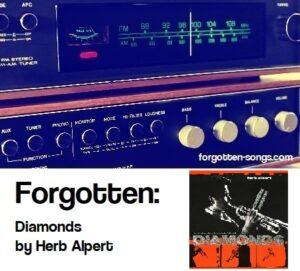 As successful of a career Herb Alpert had as a recording artist, that wasn't where he had his greatest successes.  He formed Carnival Records, along with Jerry Moss, in 1962. As it turned out, that name was already in use, and so the label ended up adopting the initials of the two men, becoming A&M Records.  A&M signed a lot of still-recognizable-today names over the next few decades, as well as, of course, releasing all of Herb Alpert's albums (with or without the Tijuana Brass).
In need of a comeback
As stated, Herb Alpert had a lot of hits in the 60s and 70s as a recording artist (mostly during the 60s, to be fair).  By 1987, though, it had been five years since any Herb Alpert single had hit the top 40.  Teaming up with up-and-coming producers Jimmy Jam and Terry Lewis, Herb Alpert embraced a somewhat different sound on his next album, Keep Your Eye On Me, including more of the style of R&B that would come to be known as New Jack Swing, though it hadn't been called that at this point.
Per Allmusic, Mssrs. Jam and Lewis had written a track that caught the attention of A&M executive John McClain.  Mr. McClain suggested they save it for a future project, which turned out to be Keep Your Eye On Me.  It just so happened that Janet Jackson, who had had a stellar 1986, thanks to her quintuple-platinum smash album Control and its five top-five singles, heard that track and wanted to sing on it.  Likely helped by the fact that she was signed to A&M at that time, Ms. Jackson got her wish and sang on two tracks on the album (along with Lisa Keith, who was primarily a backup singer but who had a forgotten hit of her own* a few years later).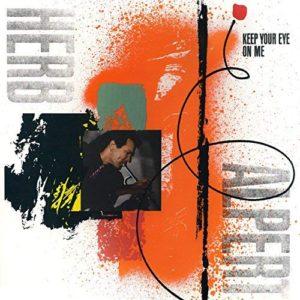 (Keep Your Eye On Me peaked at #18 on Billboard's Top Pop Albums chart. Album ℗1987 A&M Records.  Photo courtesy Amazon.)
The title track to Keep Your Eye On Me, rather than "Diamonds", the track on which Janet Jackson's vocals are most prominent, was the first to be released.  It cracked the top 50, but not the top 40.
The Single
"Diamonds" was released as the second single from Keep Your Eye On Me.  A true song of its era, "Diamonds" captured the essence of the "Me Decade" (with lyrics like "love don't come for free") and wrapped it up in some catchy R&B and a throbbing beat, topped with Herb Alpert's trumpet.
Chart Performance
"Diamonds" entered Billboard's Hot 100 at #84 for the week ending April 11, 1987 (chart).  It peaked at #5 for the week ending June 20 (chart).  In addition to spending 19 weeks on the Hot 100, the single also spent two weeks at #1 on the R&B chart (which was then called the Hot Black Singles chart).  "Diamonds" was enough of a success for Billboard to rank it #79 on its year-end chart for 1987 (magazine).
One more single from Keep Your Eye On Me, entitled "Making Love In The Rain", also featuring Lisa Keith and Janet Jackson, managed to hit the top 40, but that was the last charting hit for Herb Alpert.  Mr. Alpert did pay back a big favor to the featured vocalist on "Diamonds" by playing trumpet on at least one track on Janet Jackson's Rhythm Nation 1814.
After "Diamonds"
The same year as the appearance of "Diamonds" in the top five, Herb Alpert and Jerry Moss sold A&M Records to Polygram.  Unhappy with Polygram, the two stepped away from the label entirely in 1993.  The pair were inducted into the Rock and Roll Hall of Fame in 2006 for their accomplishments.  Of course, Mr. Alpert has stayed busy since then.  Per his website, he has been painting for four decades and sculpting for three, and he has also produced a few Broadway shows.
Now, at this point, there aren't too many stations still playing Herb Alpert's hits.  50s-60s oldies stations have largely disappeared at this point, so finding his earlier hits on the radio might be difficult, though you might occasionally still hear Mr. Alpert's 1979 #1 hit "Rise".  "Diamonds", however, has received little to no airplay since its chart run.
* A hit that is so forgotten that you can't get the MP3 from Amazon, so the link is to her album. The hit was "Better Than You".
Note: this post contains affiliate links. View my affiliate link disclaimer here.